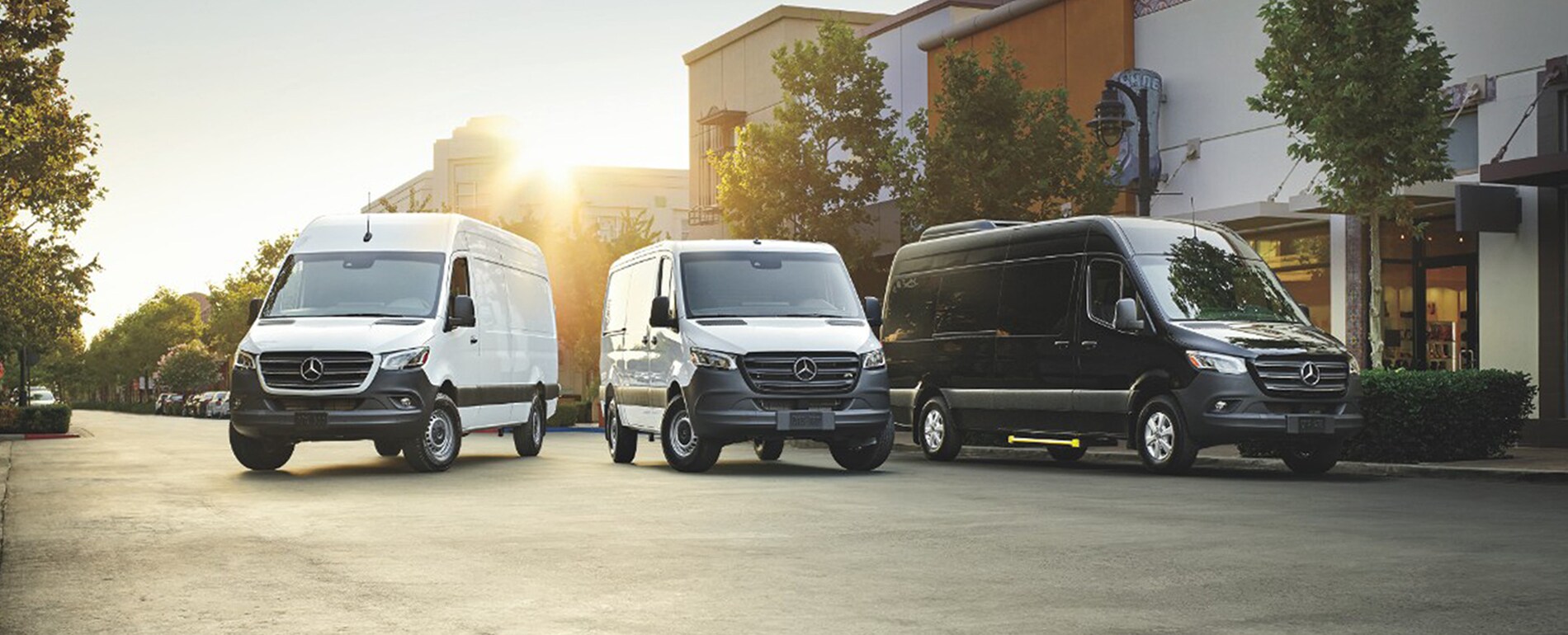 Sewell Vans Service | Why Mercedes-Benz Service?
Every van needs service, but not every dealership makes service as convenient as Sewell. We offer you same day services and the opportunity to make your reservation online. 
We even give you the option of not making a reservation at all. With five technicians specialized in diesel engines, we are able to service your vehicle quickly and efficiently. Just bring in your vehicle when you need us - we welcome you anytime, at your convenience. 
Or, if you are more comfortable making a reservation, simply give us a call or utilize our online reservation tool below.
Service A
10k / 30k / 50k / 70k miles
Check vehicle for corrosion, accident, and paint damage
Perform world class multi-point inspection including:
        - Safety Systems
        - Brakes
        - Belts and Hoses
        - Tires
        - Fluid Leaks
        - Exhaust components
Refill Diesel Exhaust Fluid (DEF) (Sprinter only)
Perform synthetic oil change with Genuine Parts
Reset service calculator
Top off fluids in engine compartment
Check indicator lamps, headlamps, and exterior lighting
Perform tire rotation
Adjust tire pressure and reset warning indicator
Lubricate trailer tow hitch (if applicable)
Service B
20k / 40k / 60k / 80k miles
All services in the Service A Package
Inspect auxiliary battery in engine compartment
Inspect suspension, axels, covers, sleeves, and protective caps
Replace windshield wipers
Replace air conditioning system dust filter
Replace fuel filter and water separator (Sprinter only)
Replace brake fluid (Metris only)
The Sewell Difference
At Sewell, we believe servicing your van should be convenient and work around your schedule. If you have a basic maintenance requirement, most repairs will be completed within one hour or less. While you wait, enjoy our customer lounge with complimentary Wi-Fi access and refreshments. We are available on Saturdays and extended hours during the week.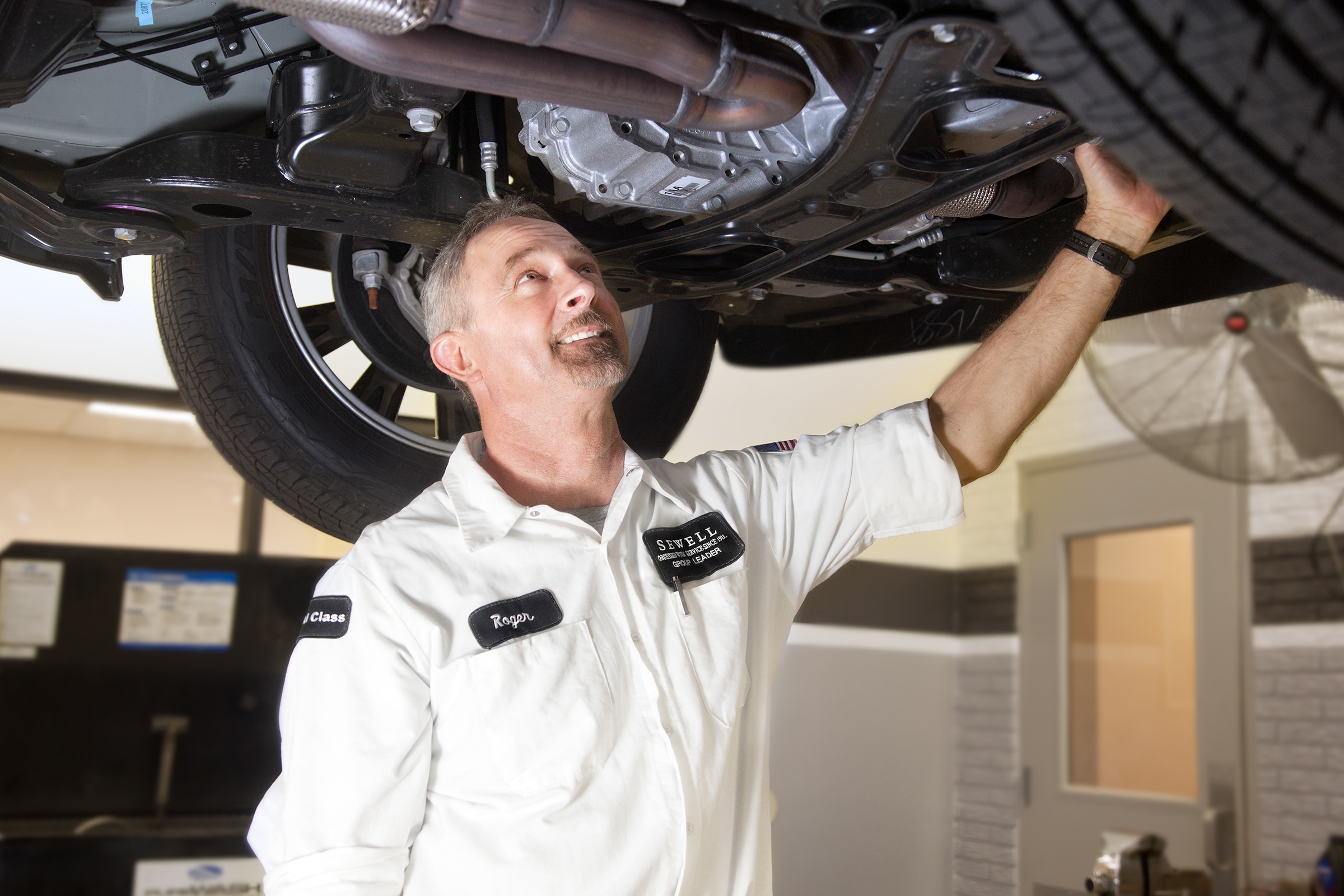 An Exemplary Team
We would put our team of vans service technicians up against any team in the business. They are tops in their field, professionals who could work in pretty much any shop they wanted. They choose to work at Sewell because we pay exceptionally well, cover all ongoing training (most service departments make the technicians foot the bill for at least part of their training), and provide clean, comfortable, and safe working conditions. It is easy to see one way this pays off for the customer - in service performed right the first time. But there is another benefit too: Professionals at the top of their game work quickly and efficiently, making it more cost-effective and convenient for our customer.