Be a Wayfarer of the Road Ahead with the 2018 Mercedes-Benz G-Class SUV
When you've got an alluring ride, you have every right to stay on the move. The 2018 Mercedes-Benz G-Class, a prominent SUV, is a creature capable of luxury, agility and positive aesthetics all at once. When it comes time to explore, this ride will be ready for the journey.


An Unequivocal Appearance
You'll know the G-Class SUV when you see one. It's unparalleled look features sharp edges and cubic contours. Leather dons the interior, while wheels up to 21 inches maintain a look of fortitude amidst the exterior. Unique Dinamica microfiber with diamond stitching and available red seatbelts resonate power from first glance.
An Agile SUV
While a good aesthetic is important for an investment like this, looks aren't everything. Fortunately, this SUV has a lithe nature to accompany its dapper appearance. Center, rear and front differentials are accessible via buttons on the dash, and permanent all-wheel drive promotes traction and balance with every curve. Whether you are powered by the V8 biturbo, 5.5-liter V8, or or 6.0-liter twin-turbo V12 engines, you know you're being fueled by a strong system.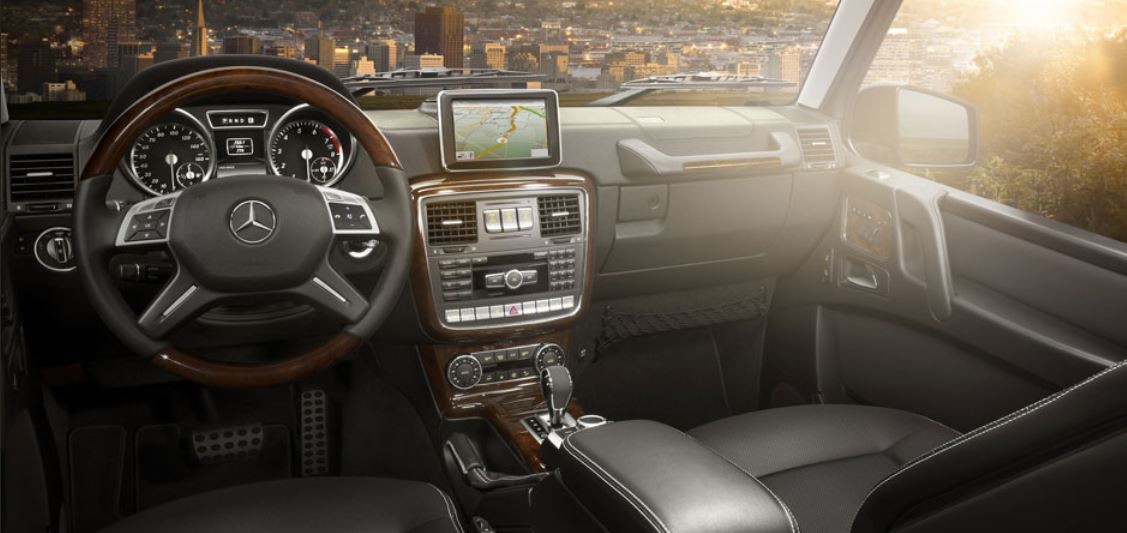 First-Class Luxury
From rich leather seating to high-tech entertainment, the 2018 G-Class SUV provides. Experience audio, navigation and communication with the available rear-seat entertainment system. Choose from a dozen of Nappa leathers, varying in style, color and stitching, to customize your interior experience. When it comes to luxury, safety features are a part of the package. You and your first-class passengers can rely on adaptive cruise control, blind-spot warning and front and rear parking sensors to keep you safe and secure.
At Mercedes-Benz of West Houston, we can guide you through these perks and more during your luxurious test drive. If the time has come for you to roam, look no further than the 2018 Mercedes-Benz G-Class SUV.
>>> Browse for a Mercedes-Benz G-Class