Compare the Lexus RX 350 to the Mercedes-Benz GLE for the Best Midsize Luxury SUVs
Premium performance and a rugged style combine perfect in new midsize luxury SUVs like the Mercedes-Benz GLE and the Lexus RX 350--if you're shopping for a comfortable daily driver in Houston that can double as a cargo hauler in Memorial, Katy, Cinco Ranch, or Cypress, one of these vehicles may be the best fit for your needs. Both are spacious, offer family-friendly interior seating, and are styled with your luxury wants in mind--but unless you're shopping with a partner, or you have quite the expansive budget, you're probably only ready to buy or lease one of these two luxury SUVs. We can help you make your choice.
We've compared these two luxury SUVs in performance, size, style, capability, and features to help you understand some of the key similarities and differences between the Mercedes-Benz GLE and the Lexus RX 350--get a feel for each new large crossover, and be sure to contact us if you have any additional questions about luxury SUVs.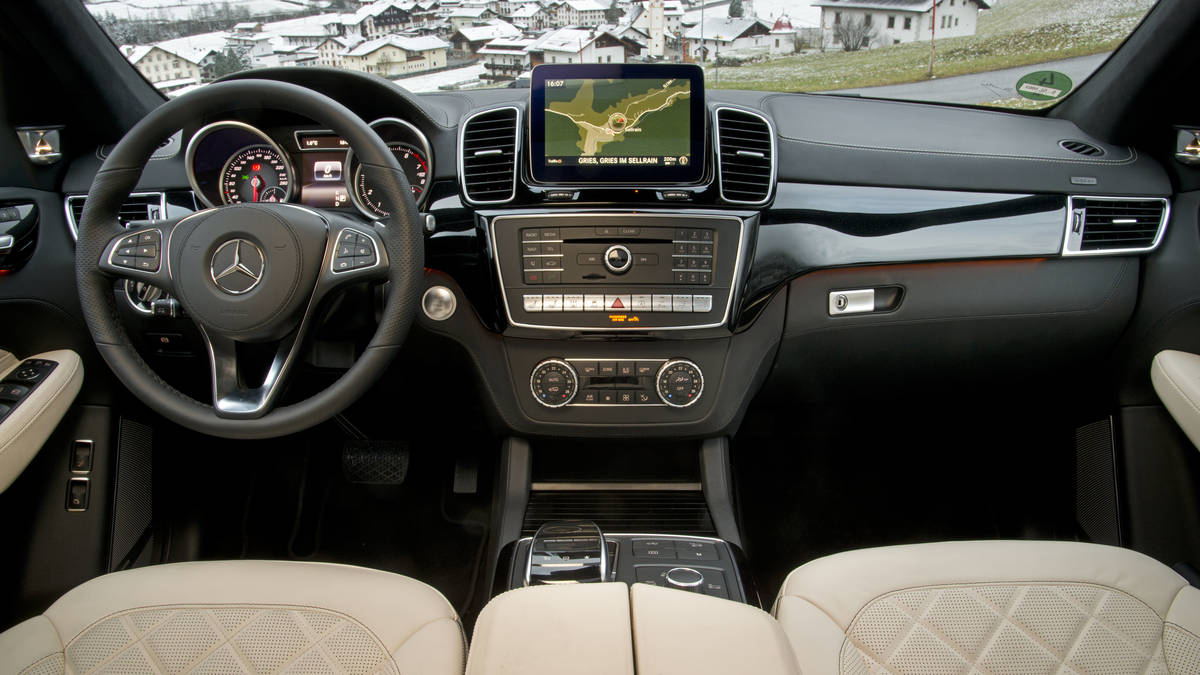 Mercedes-Benz GLE vs Lexus RX 350
Capability and Cargo: All-wheel-drive capability can be equipped on both of these vehicles; the Mercedes-Benz GLE offers 4MATIC AWD on nearly all models, while the Lexus RX 350 offers available Active Torque Control all-wheel drive on some models. Behind the rear seats the Lexus RX 350 is limited to just 18 cubic feet of storage area--while the roomy and practical Mercedes-Benz GLE gives you 38.2 cubic feet of cargo space behind the rear seats, and even more with rear seats folded.
Performance: From start to finish, the Mercedes-Benz GLE can outperform the Lexus RX; its standard powertrain with 3.5-liter V-6 engine offers more horsepower than Lexus' similarly-sized standard engine--and a range of available Mercedes-AMG GLE SUV models gives you even more high-performance options to choose from. Even with these powerful options, both Mercedes-Benz and Lexus SUVs offer practical fuel economy.
Technology: If you're a true lover of music and sound, you'll want to take a look at the available audio systems in both of these luxury midsize SUVs: the Mercedes-Benz GLE boasts a Bang & Olufsen® premium sound theater experience--the Lexus RX 350 offers surround sound by Mark Levinson. Both the Lexus and the Mercedes-Benz offer smartphone integration through the use of a downloadable app, but the Mercedes-Benz GLE gives you access to remote features and even controls. Now that's well-connected.
Consider the Mercedes-Benz GLE SUV Before You Shop Around for a Lexus RX 350
Explore all of your options for a new midsize luxury SUV in Houston, and be sure to compare options, pricing, performance, and features between the two. We have a feeling that the Mercedes-Benz GLE SUV will come out on top in your eyes, but we encourage you to visit us for a test drive before you make your final decision.
>>> Browse Mercedes-Benz GLE-Class Inventory