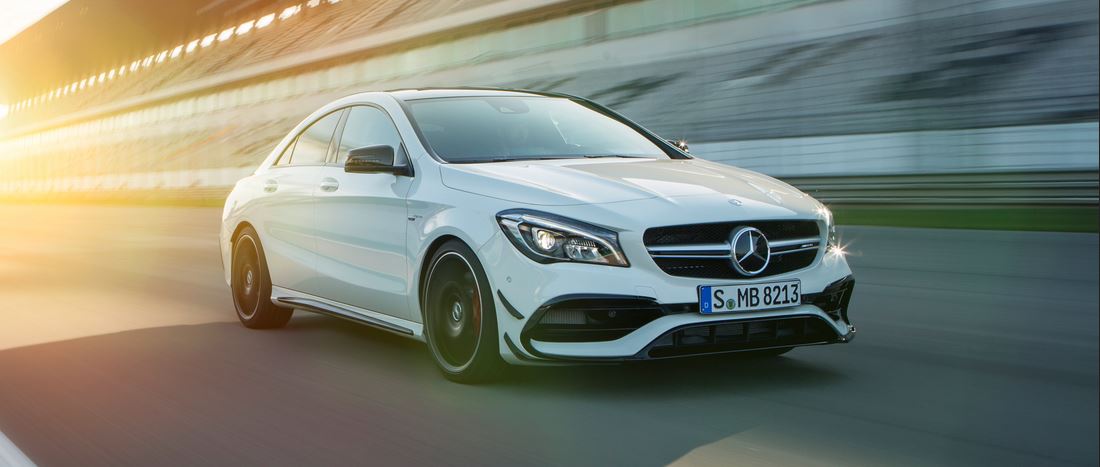 The 2017 Mercedes-Benz CLA and the 2017 Audi A3 take different approaches to luxury
The 2017 Mercedes-Benz CLA and the 2017 Audi A3 are often compared to one another, likely because they fall into the same class. In reality, that's really the only two things these luxury models have in common. When you dig deep you will find that the two take a different approach when it comes to things like performance and styling. To clarify on the differences, our team at Mercedes-Benz of West Houston took the initiative to compare the two side by side.


2017 Mercedes-Benz CLA vs 2017 Audi A3
Performance: The 2017 Mercedes-Benz CLA is equipped with a 2.0-liter turbo inline-four engine that's designed to deliver more power from less fuel. It also produces 208 horsepower and 258 pound-feet of torque. As we mentioned, the Mercedes-Benz CLA never compromises on fuel for performance. The EPA gave it an estimated 26 city, 38 highway mpg. As for the Audi A3, it's slightly less powerful and efficient. It comes outfitted with a 1.8-liter TSFI inline-four, with 170 horsepower, 200 pound-feet of torque and an EPA-estimated 23 city, 33 highway mpg.
Exterior Styling: The 2017 Audi A3's design is pretty classic and it's hard to deny its advancements. Unlike the Audi A3, however, the Mercedes-Benz CLA doesn't look like other luxury vehicles on the road today. Its profile is perfectly contoured and despite its four-doors and ample cargo-hauling capabilities, it boasts coupe-like styling.
Comfort and Convenience: To ensure you have everything you need to enjoy the ride, the Mercedes-Benz CLA offers four drive modes, including eco, comfort, sport and individual. It also offers sport front-seats with adjustable cushion length, split-folding rear seats, leather upholstery and the Mercedes-Benz mbrace Connect Package for five-years. The Audi A3 is missing a variety of these standard features; it especially lacks in elegant styling and generous   cargo space.
The 2017 Mercedes-Benz CLA is the Clear Choice
As you can see, the Mercedes-Benz CLA outperforms the Audi A3 in a number of essential categories. If you're interested in learning more, we invite you in for a test drive.

>>> Browse for a Mercedes-Benz CLA