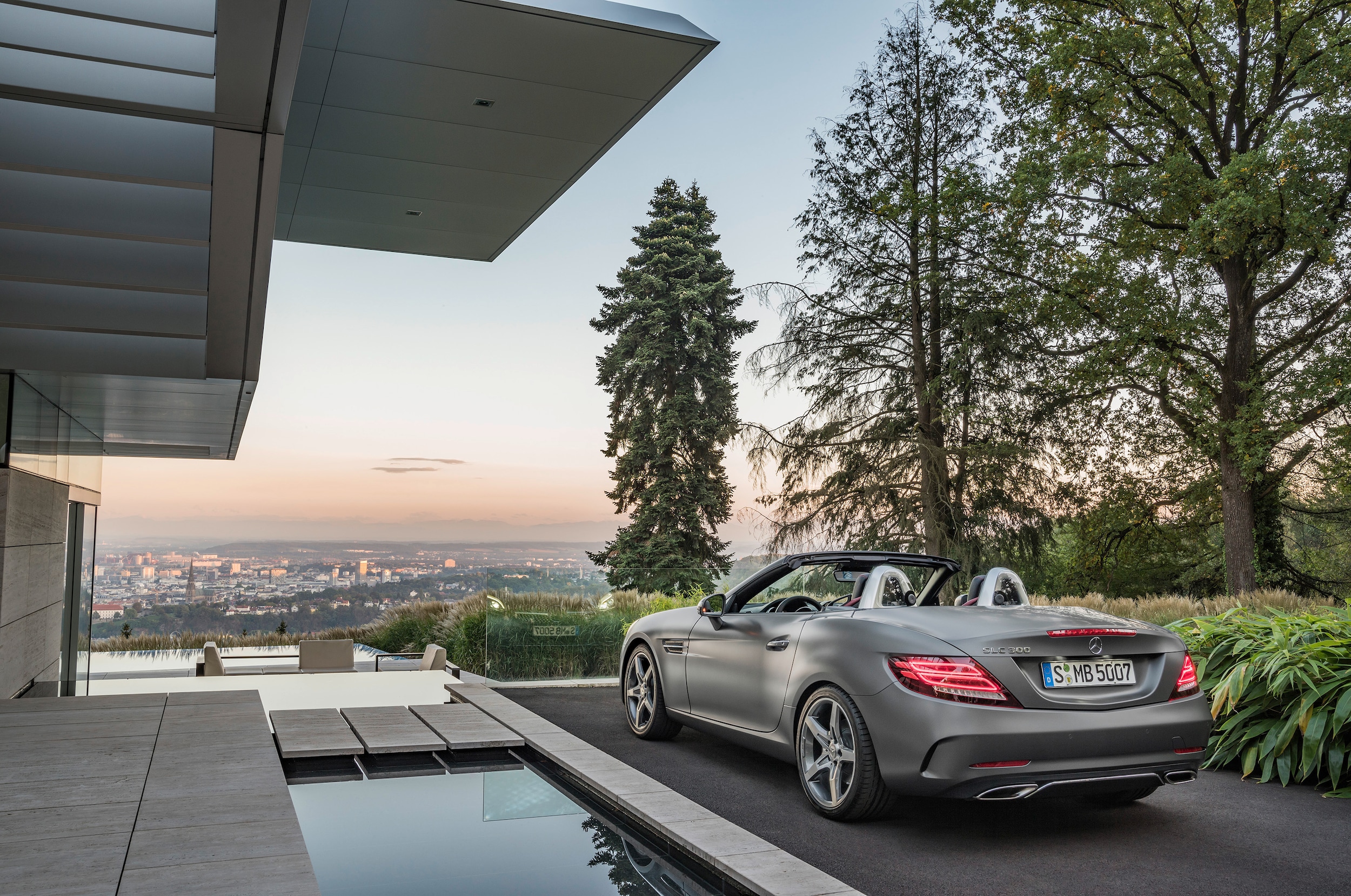 The Mercedes-Benz SLC-class roadster is performing its closing scene with a bang! The 2020 Mercedes-Benz SLC Final Edition is making its appearance soon and will most definitely be leaving a lasting impression with its iconic and eye-popping Sun Yellow exterior.
The Mercedes-Benz SLC-class, originally known as the SLK, is a small retractable-hardtop convertible that is ready to make an entrance. You can currently find the Mercedes-Benz SLC in two models, the SLC300 and the AMG SLC43, both of which will be available in the Final Edition package.
What Will The 2020 Mercedes-Benz SLC Final Edition Contain?
Besides the brilliant Sun Yellow color and the sleek Selenite Gray option, the 2020 Mercedes-Benz SLC Final Edition is ready to shine with black and chrome trim, five-spoke 18-inch AMG wheels, Final Edition badges on both the fenders and floor mats, and black and silver leather interior features emblazoned with carbon-fiber finishes. Drivers will also love the Airscarf feature that keeps the driver and passenger warm as they cruise with the top down by blowing warm air on their necks as well as the comfortable memory seats.
Will You Be One Of The Last Ones To Get Their Hands On A New Mercedes-Benz SLC-Class Roadster?
If you've been waiting for this opportunity, now is the last time you can act. We encourage you to keep an eye on when the 2020 Mercedes-Benz SLC Final Edition will be released and are ready to answer any questions we can. Feel free to contact us or stop by our Mercedes-Benz of West Houston dealership at your convenience.