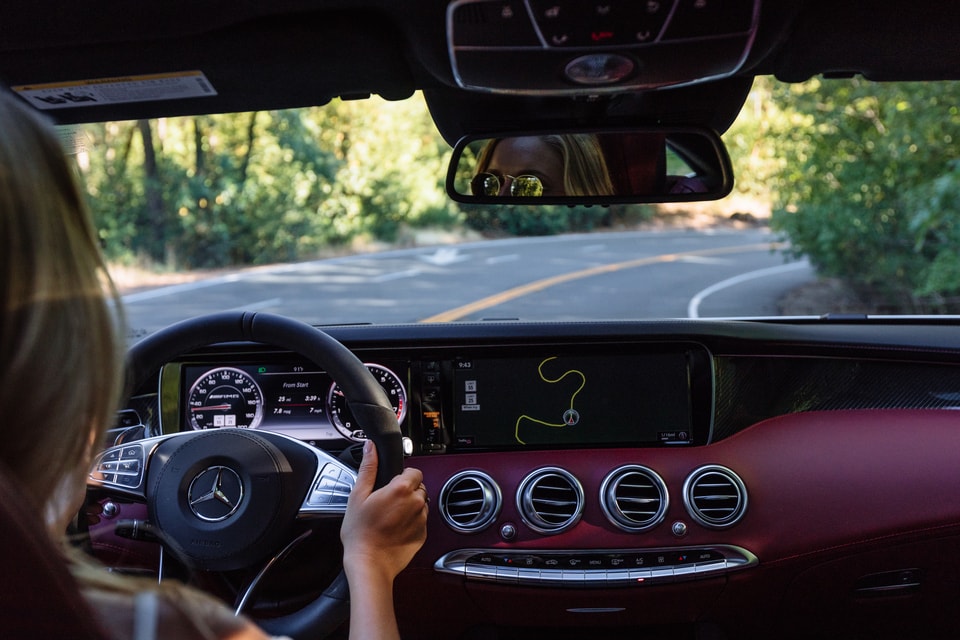 ?
If you're like us, then you're constantly looking for the next best features for your Mercedes-Benz vehicle. Whether they come in the form of entertainment features (like the panoramic 12.3-inch cabin touchscreen) or smart connection features (like wireless charging or me connect), we like to stay on top of these brand updates.
Our most recent obsession is with the groundbreaking "Car-to-X" technology available in the E-Class Mercedes-Benz sedan.
What is Car-to-X?
"Car-to-X" is a new safety feature that gives drivers alerts to driving conditions before they happen upon them. By using "radio-based" information exchange, cars equipped with this technology can communicate with other vehicles and with traffic infrastructure (like street lights) allowing drivers to "see" beyond what typical sensors can.
Right now "Car-to-X" can be found built-into the E-Class sedan, but it is rumored to soon be available in other Mercedes-Benz vehicles with available Drive Kit Plus that could integrate customer smartphones into the vehicle architecture.
What Other Safety Features Can You Look Forward to?
Drivers of the E-Class sedan can also drive assured with PRE-SAFE® sound sensing. This new technology can emit "pink noise" through the built-in audio system to help protect passenger ears from harmful sounds that may arise during an accident or collision.
As well, PRE-SAFE® technologies will trigger Impulse Side to protect passengers from possible side impact. Once triggered, this industry-first technology will inflate the seat bolster to both cushion and move passengers further from the point of impact giving drivers even more safety assurance when they are on the road.
Mercedes E-Class Available at Mercedes-Benz of West Houston
If you have any remaining questions about new tech in the Mercedes E-Class sedan or any other vehicle on our lot, please call and one of our sales representatives would be happy to help you.