Discover the 38-Year Evolution of the Timeless Mercedes-Benz G-Class SUV
The Mercedes-Benz G-Class is one of those vehicles that stops you in your tracks. With its classic shape, meticulous design and unwavering character, the G-Class is unlike anything else on the market. In fact, there's no other SUV that takes more than 40 hours to craft - and one is each done by hand.  
Beyond the design lives riveting performance. With three sequentially lockable driving modes, 416 horsepower and 450 pound-feet of torque, standard all-wheel drive and 22-inch wheels for 17 inches of ground clearance, it's obvious that the sky is the limit in regards to off-road adventures.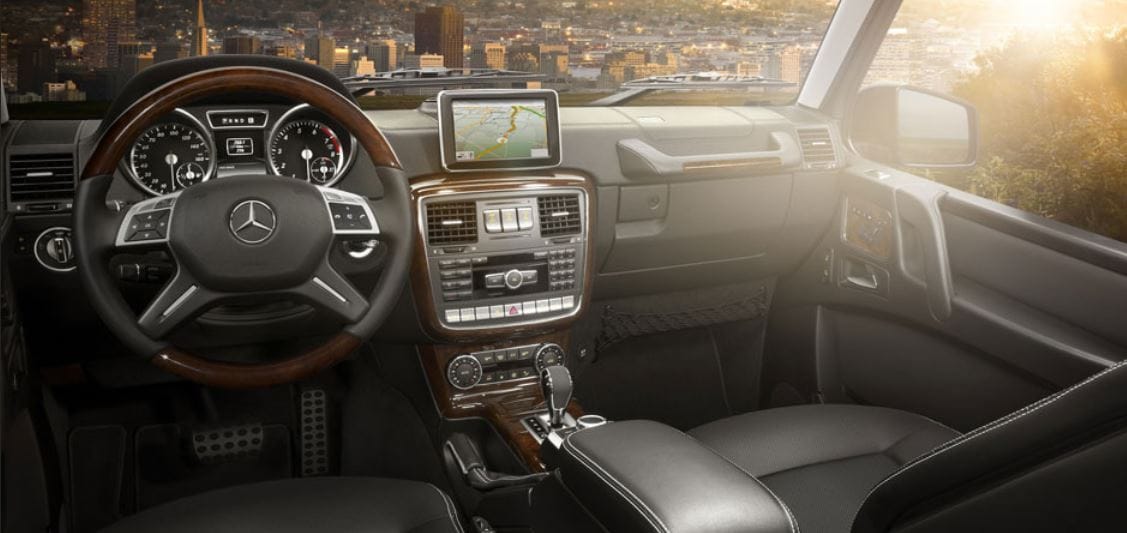 When it comes to settling into the driver's seat, you will have three options to choose from. The lineup starts with the G 550 SUV and is followed by the AMG G 63 SUV and the AMG G 65 SUV. The starting edition has an MSRP of $122,400, with the top-of-the-line at $220,400 as MSRP. Whichever model you choose, you will feel as if it was hand-crafted specifically for you - because, quite frankly, it was.   
Experience the 2017 Mercedes-Benz G-Class SUV
Join us at our 1025 Highway 6 North headquarters for a test drive, where we proudly serve drivers from Memorial, Katy, Cinco Ranch and Cypress. We look forward to serving you.

>>> Browse for a Mercedes-Benz G-Class