Discover the 38-Year Evolution of the Timeless Mercedes-Benz G-Class SUV
The Mercedes-Benz G-Class is one of those vehicles that stops you in your tracks. With its classic shape, meticulous design and unwavering character, the G-Class is unlike anything else on the market. In fact, there's no other SUV that takes more than 40 hours to craft - and one is each done by hand.  
Beyond the design lives riveting performance. With three sequentially lockable driving modes, 416 horsepower and 450 pound-feet of torque, standard all-wheel drive and 22-inch wheels for 17 inches of ground clearance, it's obvious that the sky is the limit in regards to off-road adventures.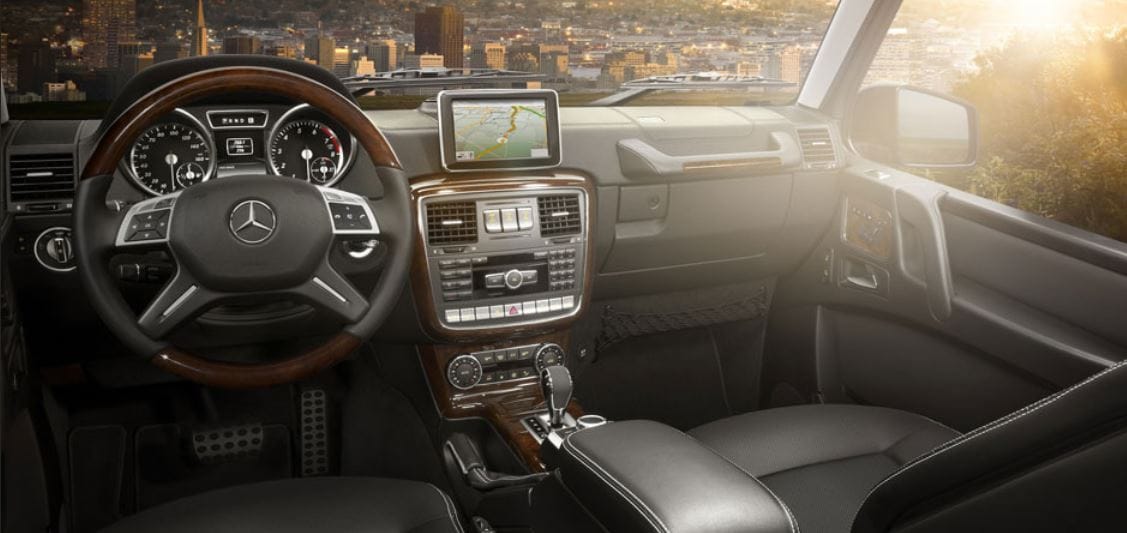 In-cabin technology also takes things to the next level with Distance Pilot DISTRONIC cruise control, mbrace® Connect, Bluetooth® and available rear seat entertainment. Would you expect anything low-tech from the automaker that arguably invented class and refinement?
When it comes to settling into the driver's seat, you will have three options to choose from. The lineup starts with the G550 SUV and is followed by the AMG G63 SUV and the AMG G65 SUV. The starting edition has an MSRP of $122,400, with the top-of-the-line at $220,400 as MSRP. Whichever model you choose, you will feel as if it was hand-crafted specifically for you - because, quite frankly, it was.  
Experience the 2017 Mercedes-Benz G-Class SUV
Join us at our 1025 Highway 6 North headquarters for a test drive, where we proudly serve drivers from Memorial, Katy, Cinco Ranch and Cypress. We look forward to serving you.

>>> Browse for a Mercedes-Benz G-Class